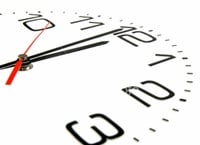 It takes just sixty seconds to read The DCI Minute and for the last ten years that one minute has been changing lives. Today the same could happen for you. We write the Minute every weekend especially for the people we know who pray, go, send, give, write and serve around the world. You can subscribe free on the DCI Minute page to receive an email copy every weekend or just send us a message and we will do this for you. It is one of our ways of taking care of our community and staying in touch with you.
Click here to go the latest DCI Minute and see all the previous editions.
Click here to download a free copy of my book Sixty Minutes.
My gift to you before the book appears in the shops.
Also available in: FrenchGermanIndonesianPortuguese (Brazil)